Meet Wild N' Out's Breakout Star Tamera 'HiMyNamesTeee' Kissen
Who doesn't love those success stories that start off with a super eager and hungry creative? Then BOOM, later down the line their dreams manifest into a reality. "Live The Dream" was surely the motto for the 22 yr old, MTV's Wild N' Out star, Tamera "Tee" Kissen.
The fresh face curly-haired comedian got her start in the entertainment industry at the tender age of 17. After years of hard work, networking and getting her initial break at All Def Digital, the Cali native is now one of the new faces stirring laughs on the 12th season of MTV's Wild N' Out.
Known for her unapologetically wild and goofy personality, Kissen manifested her comedy dreams, which later led to a DM from the legendary Nick Cannon, who invited her out to an audition. At first, she didn't think it was real and thought he may have just needed another pretty face to stand beside Dj D-Wrek, but that wasn't the case. Tee took the opportunity to showcase her hustle and skills, which landed her a career in her passion and new friendships with Nick Cannon and other cast mates that would last a lifetime.
"Everybody is funny in their own way. We all have our own niche," Kissen said after admitting the super social comedian DC Young Fly has the power to make her laugh naturally and that B.Simone and Pretty Vee held it down for the goofy girls.
As a comedian, influencer, and actress, she uses her creativity to craft comedy skits on Instagram gaining her 1 million followers in just six months, castings and brand partnerships with international companies like Cover Girl for their "By The Infinity" campaign.
While her life may be #Goals to her followers, Kissen still has some goals and dreams she wants to bag. Ultimately, her vision is to become an actress on networks like HBO or Netflix where she can even perhaps try her hand at behind the scenes editing and directing.
We here at Rare Radar love an inspiring success story. Having examples to look to as a reminder that the "dream is real" is something we cherish. Tamera was dope enough to dish out some of her personal beauty and wellness tips as well as advice on how to follow "The Dream." Check out the rest of the interview below: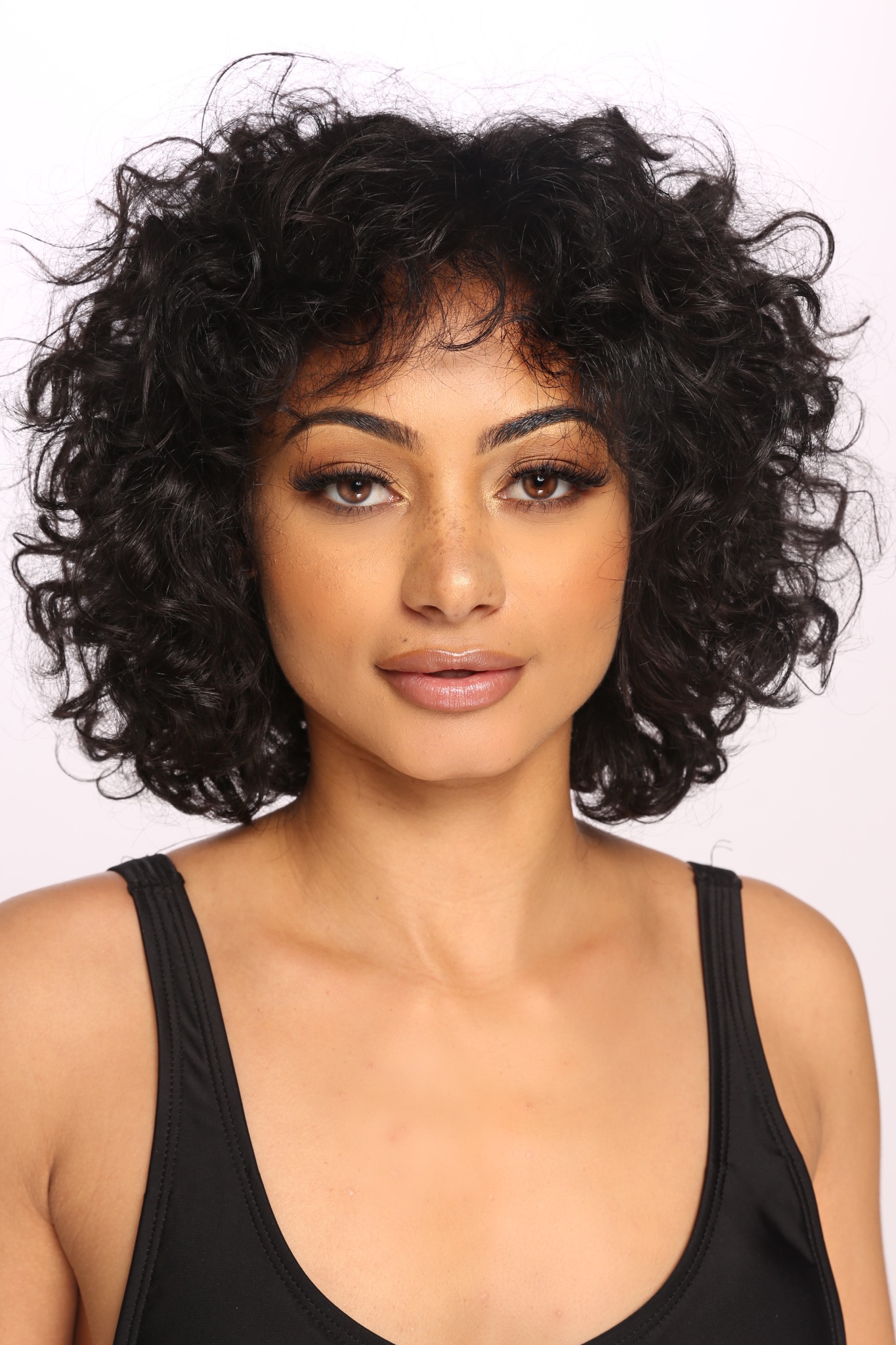 What are your 5 makeup must-haves?
1. Primer/concealer so the makeup doesn't enter the pores
2.Eyebrows because "if the eyebrows ain't on fleek then yo makeup game is weak."
3. The highlight for the glow
4. Lashes are always Lit
5. Lipgloss gotta be popping ... Always

Sneaks or heels?
After a beat face, you can find her in a pair of Balenciaga or Chanel sneakers. Unless her toes are done, and bae wants to take her on a date. Overall, red bottoms aren't really her thing, but if you're feeling a little generous she wears a 4.5 in Boys, 6 in Women and 36 in European. 😏

#BodyGoals: How important is being healthy for you, and what measures do you take to stay balanced?
The key is a plant-based diet. About five years ago, I stopped eating pork and worked my way off of dark meat, chicken, and fish. I try not to eat dairy products either because I find it to be bad for the female body in general. I prefer to do things such as hiking, swimming, yoga, or kickboxing. I also suggest taking down those curtains and letting the sun wake you up in the morning. Waking up early and being on the move allows you to stay consistent in everything you do.

What do you want your followers to learn from you as you take your journey into stardom?
My main goal is for my followers to be themselves unapologetically. I don't want them to be fearful of who they are or what they want out of life. I just want them to go for it. That's one of the biggest keys to life and being successful.
Connect With Tee:
Instagram: @HiMyNamesTeee
Youtube: @Tee